TonePath 16 Audio Router
The TonePath 16 Audio Router allows the user to insert up to 16 effects into the audio path and store these selections in 16 presets. The audio path uses physical relays in a True Bypass configuration so that unused devices have no load on the audio signal. The audio path consists of two main loops with eight assignable insert loops each, or flip a switch and have twelve effects in loop A, four effects in loop B. There is also a dedicated Tuner button and Bypass button.
Features
No audio signal at the player's feet. All pedals and cables are back by the amp.
Multiple effects changes occur with one button press.
Original signal can pass through the box unmodified. True Bypass.
The standard RJ-45 cable can be easily replaced if lost or damaged.
No software means foolproof, glitch-free operation.
The memory system requires no power. There is no risk of losing a preset memory.
Get the TonePath 16 information sheet. Download Now
Sky Guitars of Denton, Texas has a TonePath on display (see photo below). Stop in and see Eric or Corey and you can test drive it for yourself! Sky Guitars is located at 521 N Elm St, Denton, TX 76201. (940) 387-2671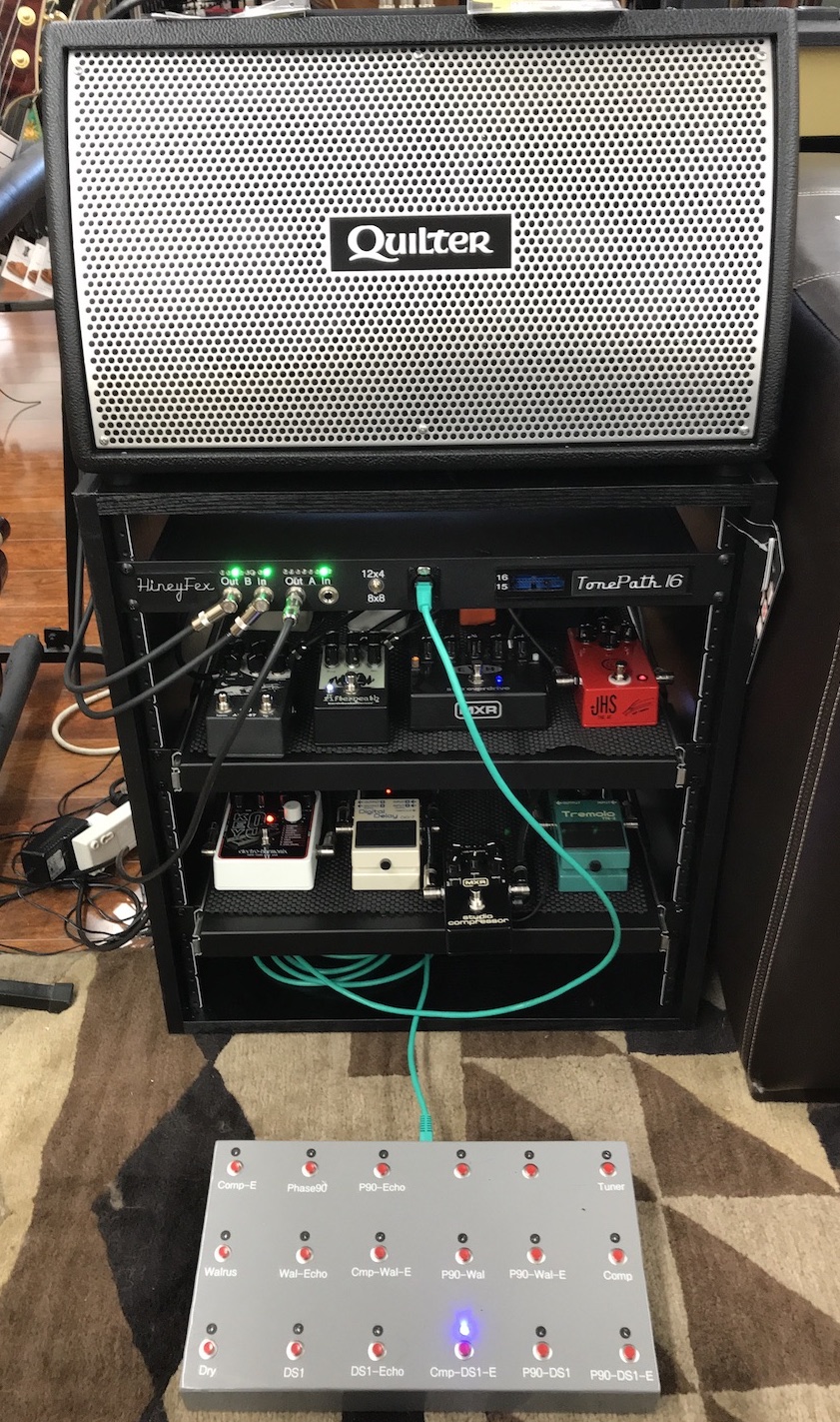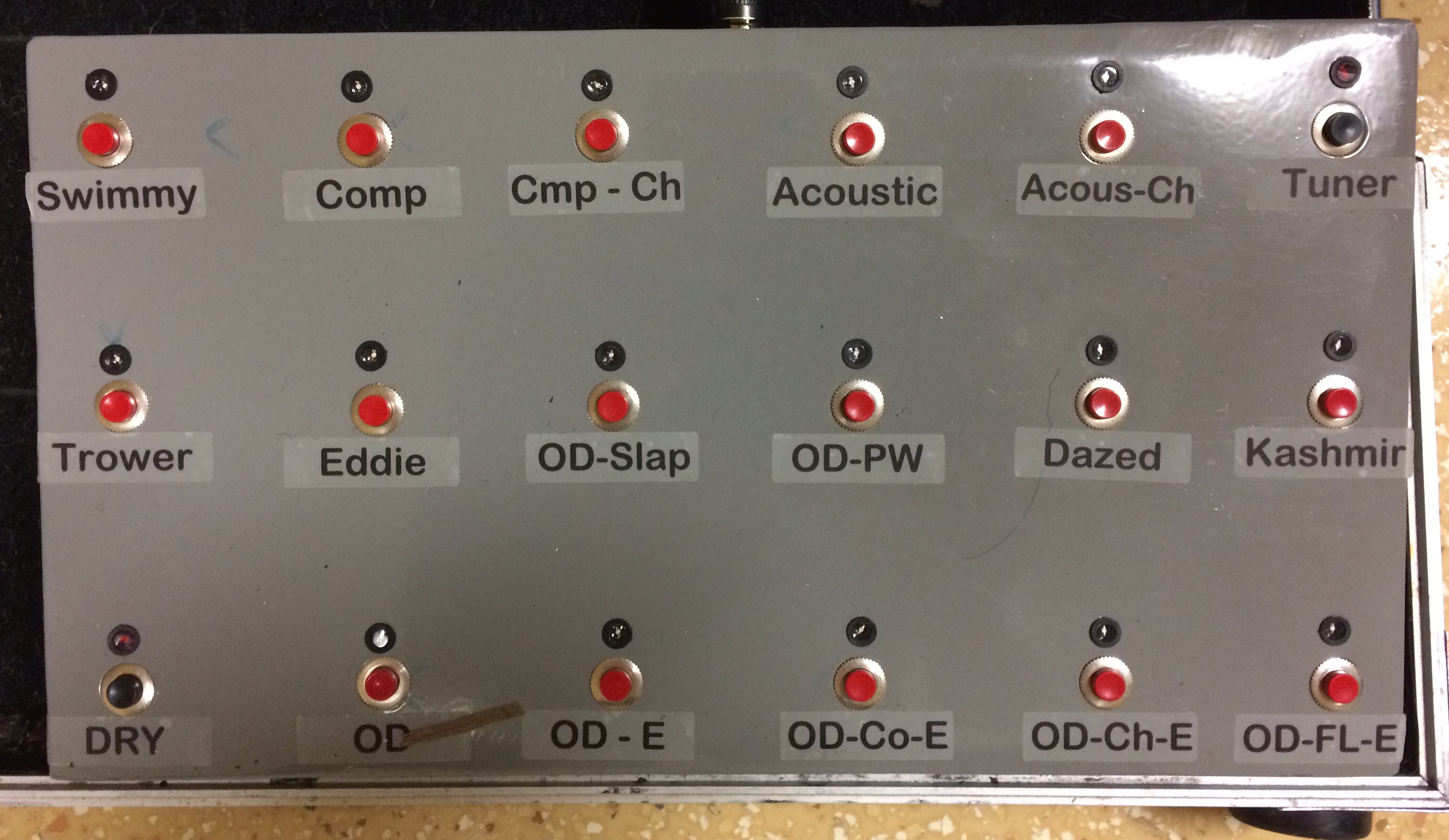 Soundman Eliminator Pedal
A passive volume control for your effects loop. Can also be placed before amp Input, I recommend putting it last. Now you can boost yourself for leads while the soundman is napping at the console. Many people use a Volume Pedal for this, my box is much smaller and eliminates the constant see-sawing. New Mini version coming soon!
Soundman Eliminator – $50
With LED Light – $65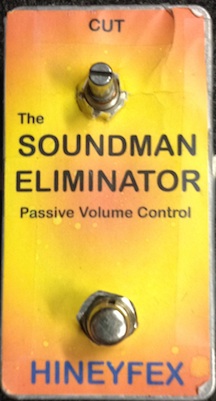 Remote A/B Box
The amps are connected using short cables. The remote switch is upstage and removes about 30 or 40 feet of instrument cable from your setup.
Can function as
"A or B" or "A and B"
Remote A/B Box – $60